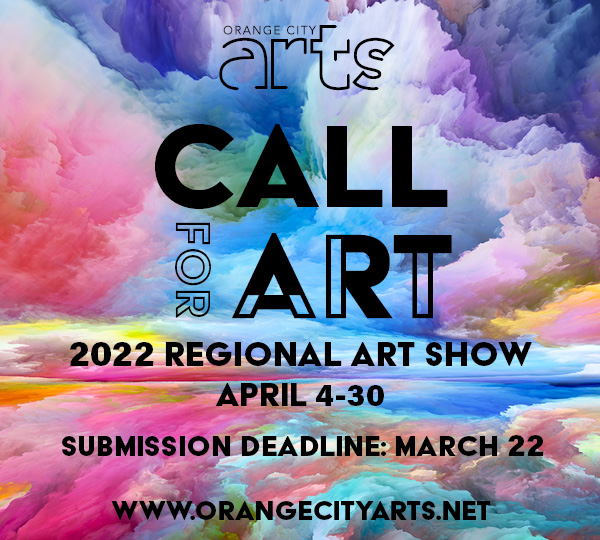 Call for Art: 2022 Regional Art Exhibition
Orange City Arts is currently accepting submissions for the 10th Annual Artists Showcase: 2022 Regional Art Exhibition, April 4-30th, 2022 at the Northwestern College DeWitt Theatre Arts Center, Orange City, IA. This exhibit is open to any artist, college-age and up, from Iowa or within a 350-mile radius of Orange City, Iowa. Artwork must be original in concept, composition, and execution, and must have been created in the past three years. Artwork may not have been shown previously in an Orange City Arts exhibit and entries will be juried. There is no entry fee and the exhibit will be free to the public. The submission deadline is March 22, 2022.
For more information and to submit artwork, visit 2022 Regional Art Show.
Additional group and solo show opportunities will be available summer and fall of 2022, please contact us if interested.