Orange City Arts was born on July 11, 1977, with a budget of $1,000, received from the City of Orange City to be used to support performances of "Gianni Schicchi" and "The Old Maid and the Thief" by the Public Opera Company of Northwest Iowa.
Today, Orange City Arts brings our community to life with over 20 arts engagement events annually, in addition to offering ongoing art classes, workshops, and outreach opportunities with professional artists from around the world. We have a passion for supporting the work of local artists as well as exposing our audience to a variety of performing and visual arts mediums from an array of disciplines and global cultures.
Orange City Arts is a 501(c)(3) non-profit organization supported by private donors, sponsors, and other organizations.
Orange City Arts exists to enrich our community by showcasing artists, facilitating arts education, and supporting local creative talent.
Orange City Arts will be recognized regionally for our outstanding arts opportunities as well as our civically engaged community of diverse and creative thinkers.
View our Events Calendar
Discovery: We seek to add to our knowledge of a variety of art forms, techniques, and traditions while also increasing our understanding of the cultures, ideas, and histories of the people and landscapes in the world around us. We understand that the art we present must be of exceptionally high quality in order to afford us these opportunities.
Inclusion: We hold that all art forms, when presented with excellence, are equally valid and we aim to share a wide variety of mediums and disciplines. We likewise strive to create an environment that freely invites all individuals regardless of situation or background to enjoy a seat in our audience or a place on our stage.
Diversity: We find that the best way to promote Discovery and Inclusion is to embrace art forms, artists, and audiences from a multitude of backgrounds, traditions, and philosophies.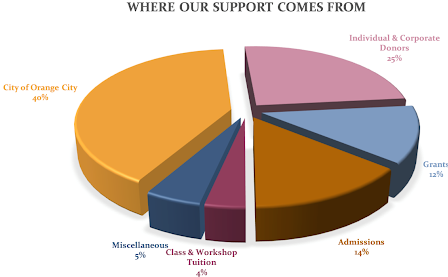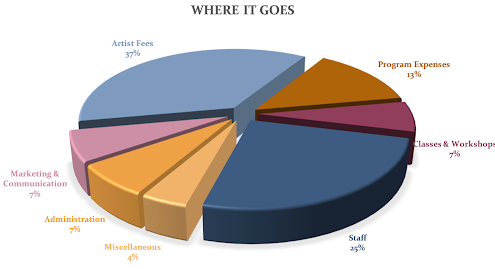 Our MainStage events run from September-April, featuring world-class and local artists, the annual holiday concert, and dance performance. In addition, OnStage offers a free summer concert series at Windmill Park, located in downtown Orange City, featuring artist exhibitions in Stadscentrum every first Wednesday during the summer.
Orange City Arts is a non-profit, 501(c)(3) tax-exempt charitable organization. We currently operate with an annual budget of roughly $100,000. The organization is overseen by a board of directors comprised of 12 community members from around the Sioux County area and staffed by the Executive Director along with office and events staff.