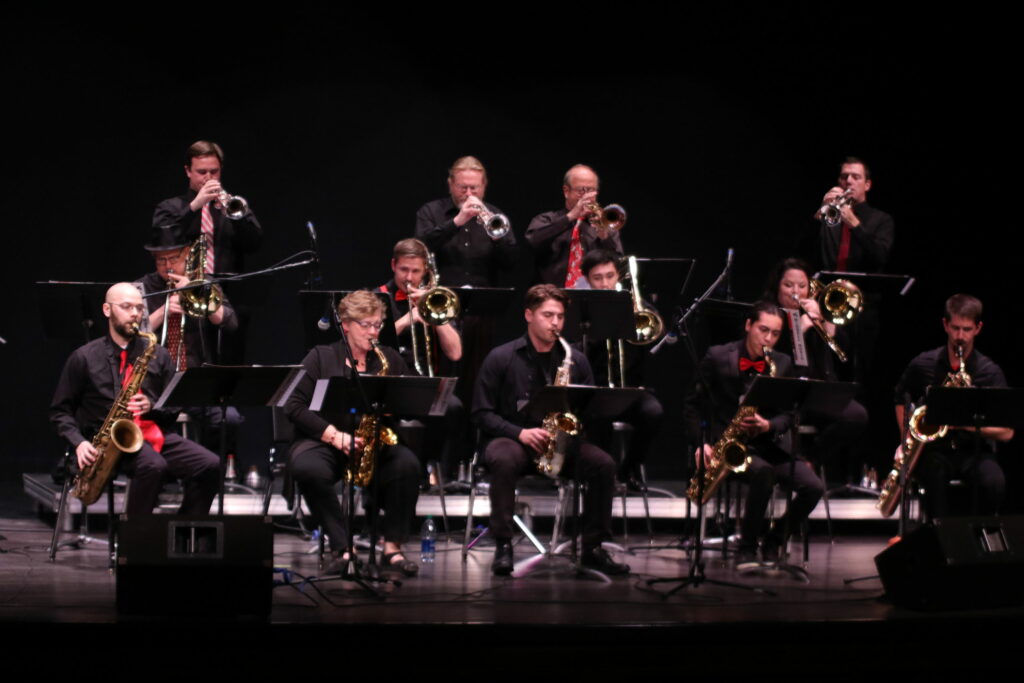 Start Your Holidays with Hollander Jazz
Orange City Arts Council is hosting an evening of holiday and favorite jazz tunes by local band Hollander Jazz on Saturday, November 25, at 7:30 p.m. at the Unity Knight Center in Orange City.
Kick off the holiday season with Hollander Jazz! Created and directed by Drew Lemke, Hollander Jazz started with the summer OnStage concerts in Orange City. They have made many appearances in the Siouxland region, offering a variety of music, and specializing in big band dances and combo jazz. With vocals and instruments like the saxophone, trumpet, keyboard, guitar, and trombone all at once, audience members will get a full range of music and will be entertained throughout the whole performance.
The members of Hollander Jazz are made up of band directors, private instructors, and community members in Northwest Iowa. Each of them brings something different to the array of music being played yet each is deeply passionate about connecting jazz music with the community. They will often play and sing songs from Michael Buble, Frank Sinatra, and even familiar pop songs.
Admission for the show is $15 for adults, $10 for students, and free for children aged 5 and under. Tickets can be purchased in advance or at the door, for more information on the event visit our Events page.