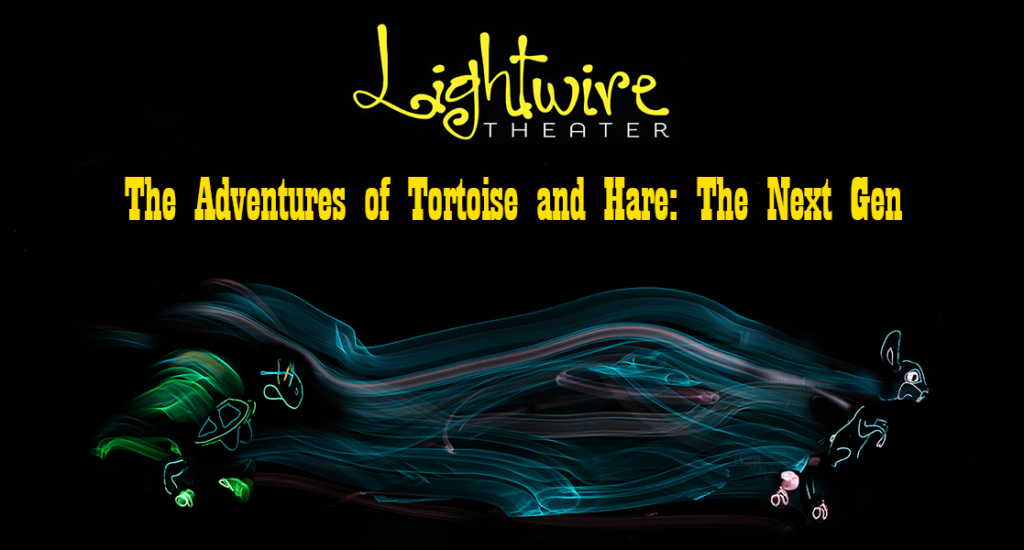 Lightwire Theater to Perform in Orange City
Orange City Arts presents Lightwire Theater, The Adventures of Tortoise and Hare on October 28, 2022, at 7 pm at the Unity Knight Center in Orange City, Iowa.
In complete darkness, they transform the void into an electrified world of Aesop's classic fable of the Tortoise and the Hare. Lightwire Theater is internationally known for its signature brand of electroluminescent technology storytelling. Lightwire Theater featured as semi-finalists on NBC's America's Got Talent show and winners of Tru TV's Fake Off combines theater and technology to bring stories to life.
We begin with Aesop's classic but continue the tale, which finds them ten years later with children of their own and exploring modern-day distractions. Smartphones and video games create a new landscape of lost connections to life experiences. The Next Gen features Tortoise Junior and L'ill Hare in a whole new kind of race where their adventures lead them to unexpected territory. Old man Tortoise and big daddy Hare must unite to save and find their children despite their differences.
With dazzling visuals, poignant storytelling, and the creative use of music from classical to pop, this production brings this tale into a new brilliant light!
Ticket prices for the show are $15 for adults, $10 for students, and $5 for children aged 5 & under. Tickets are available online at www.orangecityarts.org or call 712-707-4510.