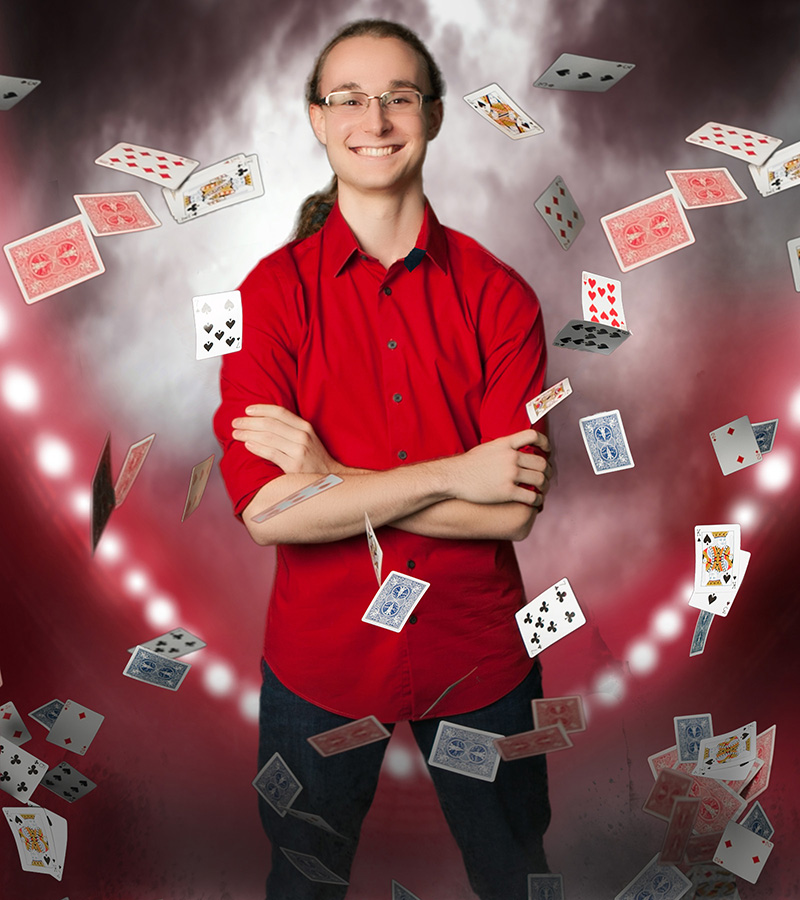 ILLUSIONIST JETT SKRIEN TO PERFORM ON MARCH 25, 2023
Orange City Arts Council presents Illusionist Jett Skrien at 7:00 pm on Saturday, March 25, 2023, at the Unity Christian Knight Center.
Jett Skrien entered the world of illusion at age 10, becoming a highly sought-after performer due to his innovative, engaging, and spectacular performances. At the age of 15, he made a name for himself, performing around the United States and landing significant shows for large corporations and events.
Jett has had the opportunity to perform internationally in Canada and Europe, as well as in the entertainment capital of the United States: Branson, Missouri, for a one-year residency. One of his top accomplishments is attending a summer magic camp in Pennsylvania, where he was selected to
learn the art of magic from superstars such as David Blaine, Criss Angel, David Copperfield, and Michael Carbonaro.
Currently, Jett is continuing his journey, learning more about the art of performance and technology. He is working towards a degree in theatre, business, and bio-health professions at Northwestern College in Orange City. "I was able to learn that the most important part of a show is the connection between the performer and the audience, regardless of one's skill level."
Jett's shows are more than just magic; they are intriguing, engaging, and captivating. People of all ages will enjoy the whole experience with state-of-the-art illusions and full-scale lighting and sound, making his show one to remember.
General admission is $20 for adults, $15 for students, and $5 for children aged five and under. Tickets are available for purchase online here or at the door. Visit our Events Page for more information.