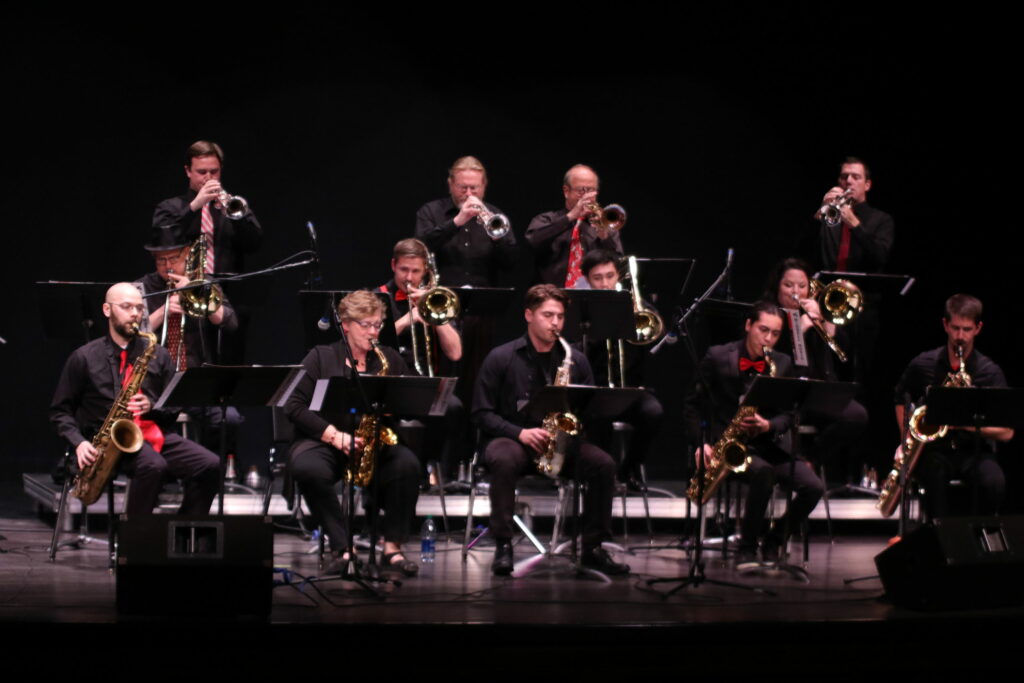 Hollander Jazz to Perform June 8 at Windmill Park
Orange City Arts is once again inviting local band, Hollander Jazz, for an OnStage event on Wednesday, June 8 at Windmill Park. They will perform from 7:00 P.M. to 8:30 P.M., creating a lively blend of different types of jazz music.
Hollander Jazz was created and is coordinated by Drew Lemke, who is currently the band director at MOC Floyd Valley Middle School in Alton. The organization is made up of multiple musicians in Northwest Iowa who have mastered the art of jazz. The members of Hollander Jazz are local band directors, private instructors or simply members of the community. Despite their differing backgrounds or experiences, each of them are dedicated performers with a passion for jazz music and sharing it with others.
The band got its start through the summer OnStage series and now they have performed at a number of different special events. Often, they will book weddings in the area and perform for cocktail hours, reception music or dances. With the use of vocals and instruments like the trumpet, saxophone, keyboard, trombone and guitar, Hollander Jazz gives life to both modern and classical jazz.

Come downtown Wednesday at 7:00 P.M. to experience jazz music from Michael Bublé, Frank Sinatra and other crowd favorites. Check out https://www.hollanderjazz.com/home for more information.