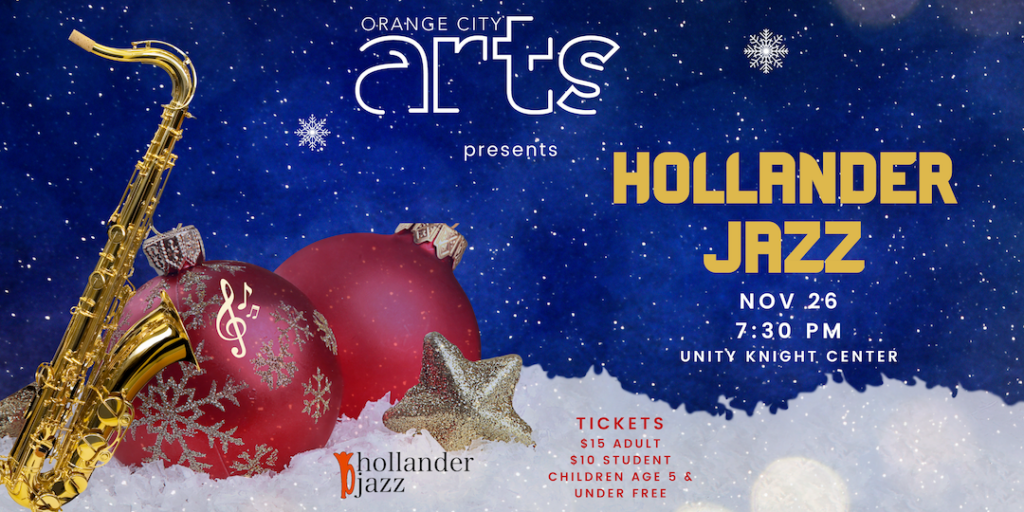 Start Your Holidays with Hollander Jazz
Join us for an evening of holiday favorites and swing music by local favorite Hollander Jazz on Saturday, November 26, at 7:30 pm at the Unity Knight Center.
Hollander Jazz is an organization full of some of the most talented musicians in Northwest Iowa! Hollander Jazz got its start in Orange City at the summer Onstage Series. The creator and coordinator of Hollander Jazz, Drew Lemke, is the middle school band director at MOC Floyd Valley Middle School in Alton, Iowa. The band members meet regularly to practice and perform around Siouxland at different events. They specialize in big band dances and combo jazz with outstanding instrumental and vocal soloists. Made up of band directors, private instructors, and community members, Hollander Jazz is a group of dedicated performers who love to play jazz and are some of the best musicians in the area!
To learn more about Hollander Jazz and their music, visit their website at https://www.hollanderjazz.com.
Admission: $15 Adults, $10 Students, Free for children age 5 & under. You can purchase tickets in advance online or at the door.
Take our Public Opinion Survey and get a chance to win 2 FREE TICKETS to a 2023 MainStage event of your choice!