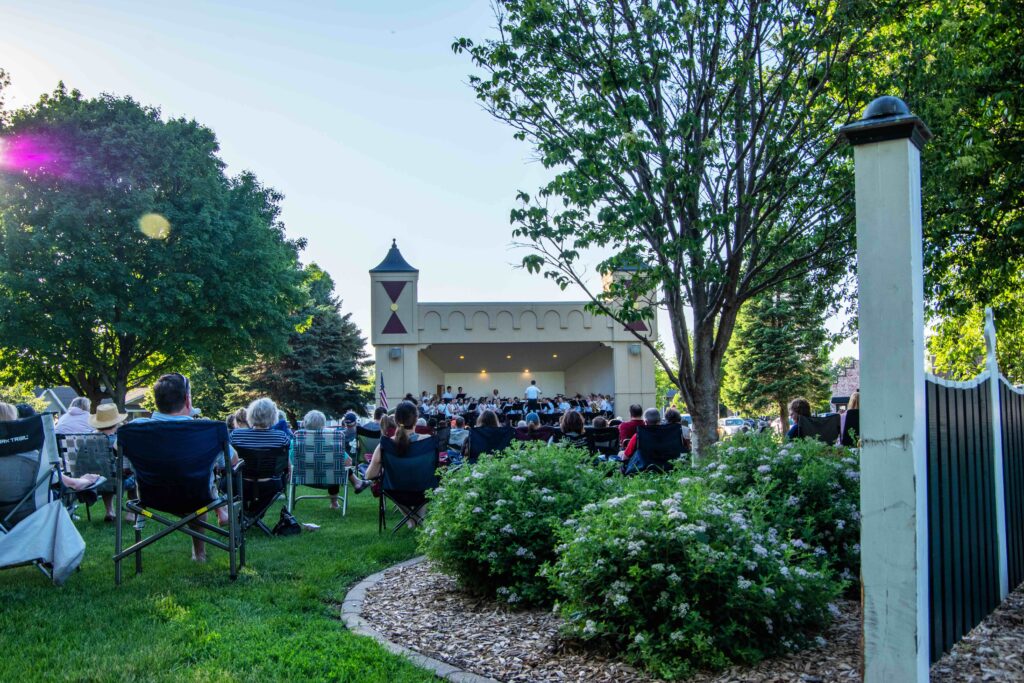 Community Band's Final Performance for the Summer OnStage
The Orange City Area Community Band has performed twice for the Orange City Arts Council's OnStage Season. The band will be coming back for one more performance of the season on July 27. The free concert will take place in Windmill Park in Orange City at 7:00 P.M.
The members of the Community Band are from Orange City and the surrounding areas. They are an important part of the OnStage program and are a favorite of many. As a part of their contribution, members get paid for both their performances and rehearsals. Dan Mangold, MOC-FV High School Band director, leads the members and coordinates performances. With a consistent thirty musicians that play, Community Band plays songs from movie soundtracks, big band hits, show tunes, and patriotic melodies that all have a personal touch.
This is made possible due to Orange City Arts Council's many sponsors for the summer concert series. Visit our Home Page to view the many local businesses who have generously made these free concerts a possibility for the public. And most importantly, be sure to come downtown on Wednesday night for one last performance by Community Band!