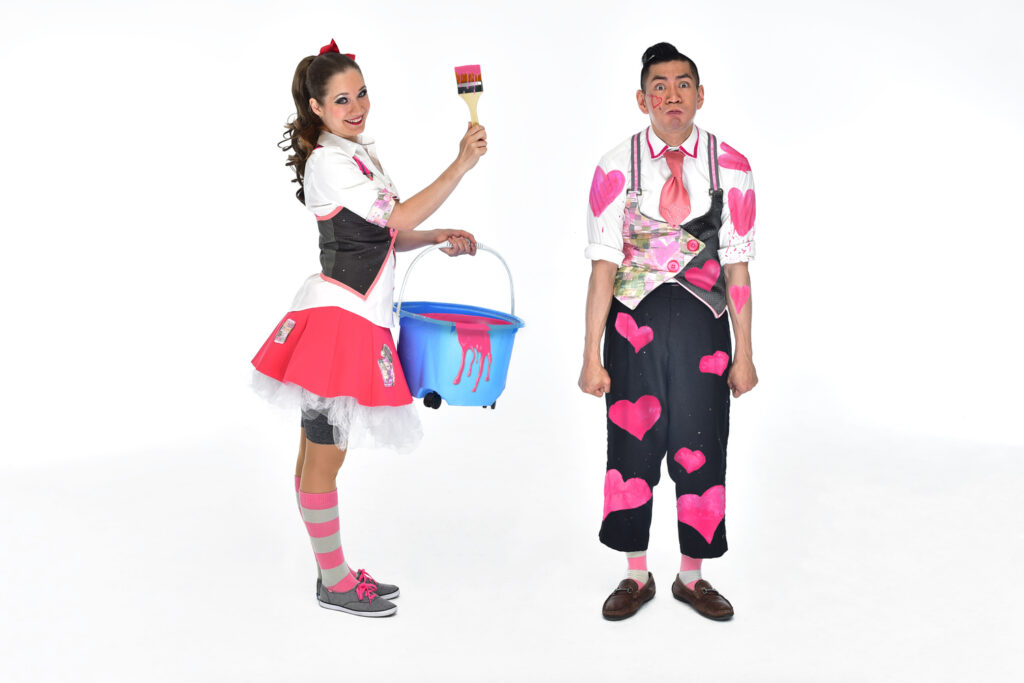 Comedy Duo, Allez-Oops! to perform & host a workshop on August 17
Something a little different is coming to Orange City to wrap up the On Stage summer concert series: Allez-Oops! Married duo, Rob Lok and Miss Jane bring back classic vaudeville acts – with a comedy twist! They will perform in Windmill Park on Wednesday, August 17 at 7:00 p.m.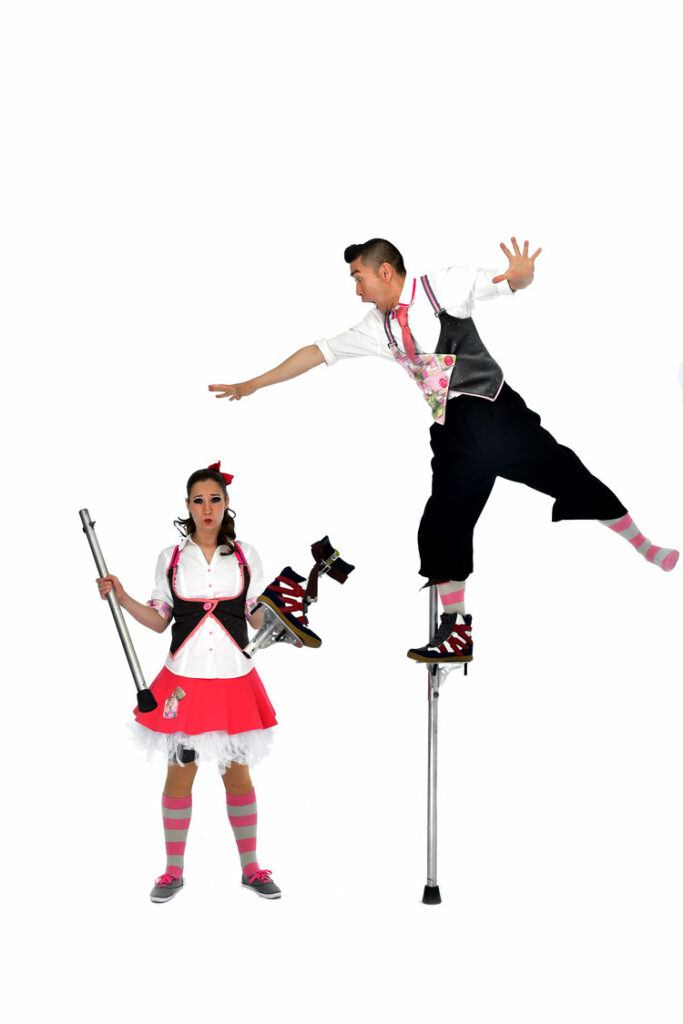 Additionally, the comedy duo will offer a FREE kids workshop before the performance at 5:45 p.m. Kids of all ages are welcome to participate. The workshop will take place at the Windmill Park bandshell. This physical comedy workshop will allow participants to learn the trade of moving funny, being funny, and thinking funny! This is something your child will not want to miss out on and will be an experience they won't forget.
Rob Lok and Miss Jane are a crowd favorite, meaning they don't just provide entertainment to young kids. The two have performed in over 35 countries in all types of venues. They have even been featured on national television. Rob and Miss Jane understand the need for an engaging, electifying, and thrilling performance. To do this, they have tailored their performances to be understood in any language and at every age.
Blending circus thrills, deft pacing and spontaneous comedy, this family-friendly dialogue-free spectacle will surely leave you on the edge of your seat. To find out more information and learn more about the duo, visit their website here.
Orange City Arts will also offer another raffle in celebration of our 45th anniversary! Raffle tickets are $1.00 and will give you the chance to win some OC arts merchandise and a gift certificate to a local business. The winner will be announced at the end of the performance. Come out next Wednesday as we wrap up the OnStage season with fun, laughter, food, and free entertainment!