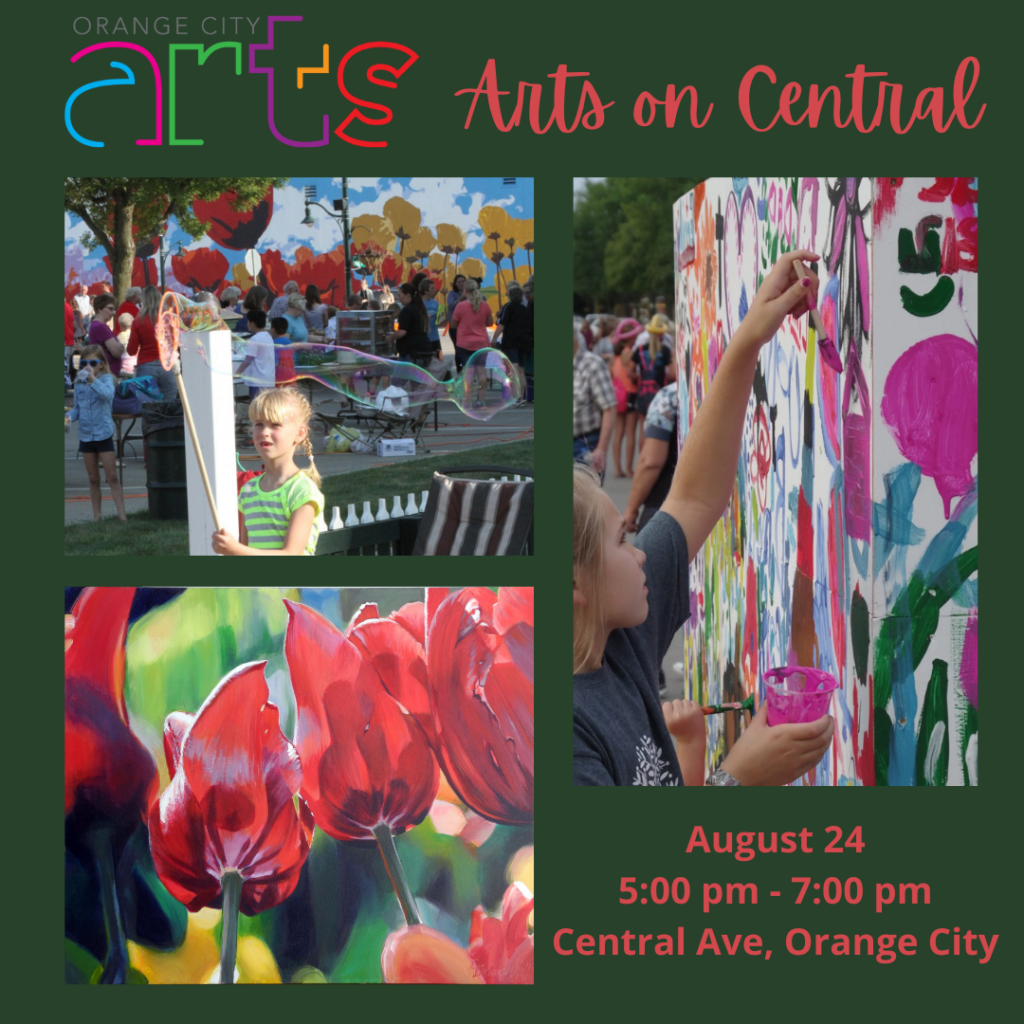 Arts on Central to take place on August 24
The Orange City Arts Council joins efforts with the Orange City Chamber to bring the annual festival, Arts on Central! The event will take place on Wednesday, August 24 from 5:00 p.m. to 7:00 p.m. Central Avenue in Orange City will be filled with different festivities. This is a free event for all to attend as we conclude the summer and OnStage season.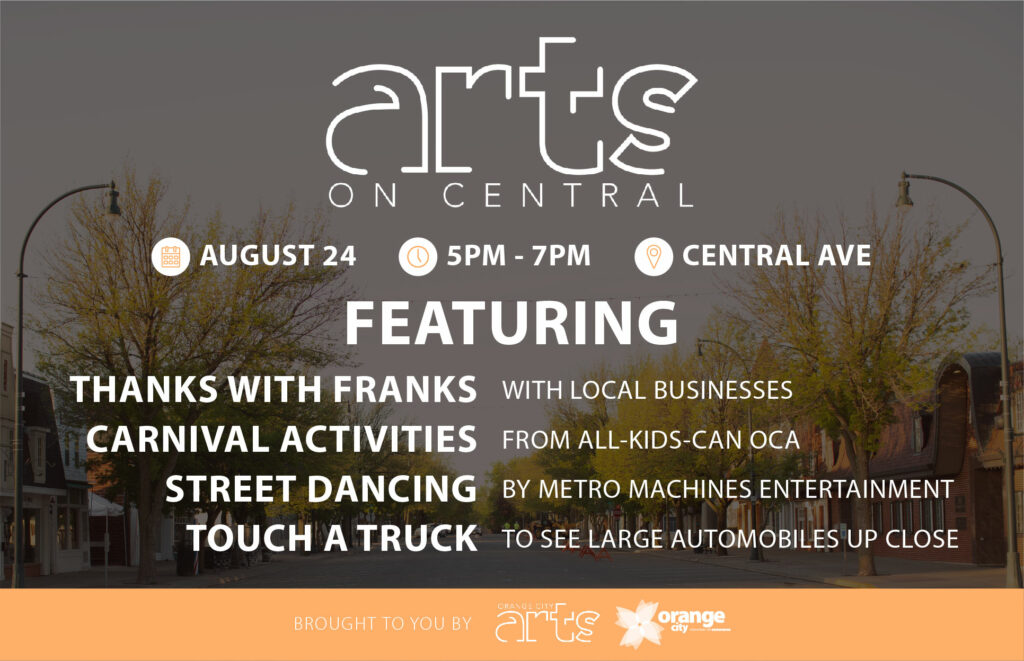 Many activities will take place downtown as local businesses participate in this event as well. There will be multiple options for food and a variety of entertainment. Metro Machines Entertainment will host a street dance for all to enjoy. You will be able to see many unique and large automobiles up close (Touch-a-truck). All-Kids-Can OCA will bring about Carnival Activities as well.
Crafts and face painting will be available for kids to enjoy as well, or even as a fun family activity. Local artist, Rein Vanderhill will display his work in Stadcentrum and all are welcome to stop by and check out his artwork.
Finally, in celebration of our 45th Anniversary, we will once again do a raffle where you can win a few different prizes, including gift certificates from local businesses. Tickets are $1 and you may purchase as many as you want! Come and enjoy this final event for the summer to support the many local businesses and organizations in Orange City!