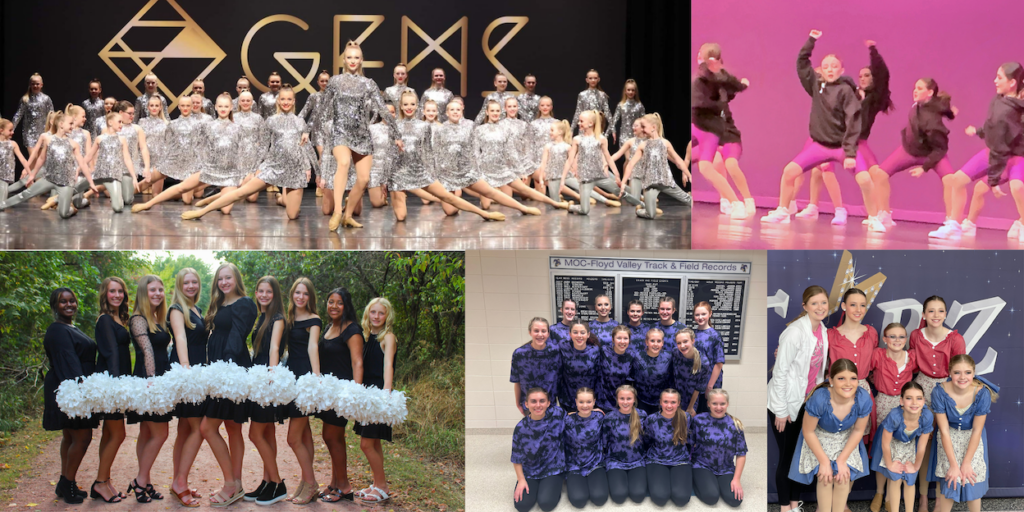 ANNUAL 'AN EVENING OF DANCE' – JANUARY 14, 2023
ORANGE CITY – The Orange City Arts Council presents the annual An Evening of Dance featuring local dancers from Orange City, Sioux Center, Sheldon, and surrounding communities. The show will be held at the Unity Christian Knight Center on Saturday, January 14, 2023.
Orange City Arts offers this event each year to celebrate the art of dance and share the dancers' talents with the community. The 7:00 p.m. performance will feature a variety of dance styles under the leadership of dance instructors Ashley Schiebout, Unity Christian High School Dance Team (Orange City), Robin VanEs, Robin's School of Dance (Sioux Center), Georgia Walker, Illuminate Dance Project (Sheldon), Julia Vander Stelt, Elite Dance and Fitness (Orange City) and Natalie Schouten, MOC-FV High School Dance Team (Orange City).
Dancers of various ages will demonstrate their skill and artistry through a mix of jazz, hip-hop, tap, and modern dance.
General admission is $10 for adults, $5 for students, and free for children aged five and under. Tickets are available for purchase online or at the door. Visit our Event Page for information.